Contact
Us
Frontier Devices
1449 Court Pl,
Pelham, AL 35124

Office: 205-733-0901
Fax: 205-733-8445
We Have More Than
15 Years of Experience
Frontier Devices, a division of Folsom Metal Products, was founded by owner A. Clint Folsom in 1994 to develop and manufacture proprietary Medical Devices.
Spawning from the same creativity that produced highly successful products for NASCAR, NASA, and the oil and gas industry; Frontier utilizes its diverse background to offer innovative product solutions to the medical industry including such customers as Medtronic, Stryker, Zimmer, and Wright Medical.
Frontier currently provides a truly unique 3rd generation facet fusion system named FUSIO that enables the spine surgeon to stabilize a diseased facet joint in the posterior spine. By utilizing FUSIO's proprietary instrumentation to implant an allograft tissue deep in the facet the surgeon can distract the intervertebral space promoting stabilization and fusion.
Folsom Metal Products' Quality Management System is ISO 13485:2016, certified and conforms to FDA 21 CFR 820 requirements. Folsom Metal Products offers custom design and manufacturing solutions for the craniomaxillofacial, spine, dental, orthopedic, and aerospace industries. Our goal is to create unique designs, quality products, and offer unbeatable customer service to satisfy the most stringent of customer demands. View our FDA certificate >
As a multi-specialty manufacturer we are proud to have developed a state-of-the-art manufacturing department that is FDA registered. We have the latest design software and machining equipment that enables us to design and manufacture all types of medical grade materials including titanium, stainless steel, and PEEK products.
The greatest asset we offer, however, is our engineering team. Our team consists of an extremely talented group specially trained in precision manufacturing.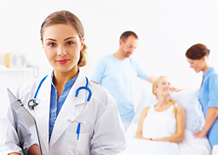 For more information on capabilities or to inquire about a new project please contact our Sales Department at 205-733-0901 or customercare@frontierdevices.com.
Contact Us